Our Sales team is looking for an Account Executive to join their team!
To reach our future goals, we're in need of motivated and determined sales professionals. This is an exciting opportunity for someone with at least a few years of B2B selling experience to be part of an exciting software-as-a-service (SaaS) business.
About the job
What we're looking for:
With your experience as a quota-carrying sales rep, you feel confident to speak with C-level executives and Directors
A self-motivated person with the ability to work in fast-paced, innovative, and challenging environment
Genuine customer empathy combined with organized and strong time management skills 
Excellent English communication skills 
Still reading and smiling? Then you're the Account Executive we're looking for!
What characterizes you?
You have a big drive to deliver quality and demonstrations to prospects based on the prospects' needs and priorities 
Next to that, you need to understand the customer goals, plans, challenges, timeline, budget, and authority and thereby try to meet/exceed your quarterly quota 
Strive to continuously improve your sales process and demonstrate a willingness to learn and implement best practices
Finally, supplement our marketing-generated pipeline by completing lead-generating activities, including calls, emails, and other social touches

Skill set (nice-to-have):
A thirst for knowledge and growth in a scale-up B2B SaaS environment 
Persistency 
Flexibility and adaptability:  we're a company that moves and reacts fast
What's in it for you?
Here's our professional offering:
At Ambassify, it does not matter where you work, whether it's at one of our offices in Beringen or Ghent, in your home office… As long as you get the job done! Something nice to note is that we have an Officenter office, which means you can make use of the different Officenters in Belgium.
Full-time hours
Competitive salary
Pick your equipment. We'll set you up with the laptop & monitor combo you want, plus any software you need.
Professional development allowance.
Group insurance (physical and mental healthcare + retirement plan) by Alan
An array of fringe benefits to pick and choose from.
How to apply?
If you're interested in a chat about our open position, please send an email to
marie@ambassify.com or apply directly via the form on this page.
Behind the scenes at Ambassify
At Ambassify, we're all about making sure everyone feels heard and is excited to start working every morning at 9 am (or 11 am, you know, we have flexible working hours )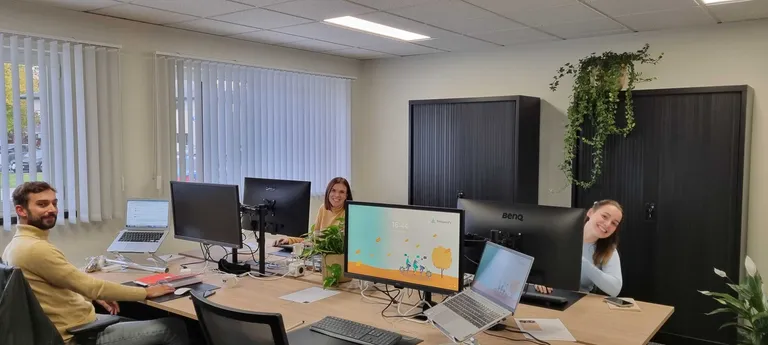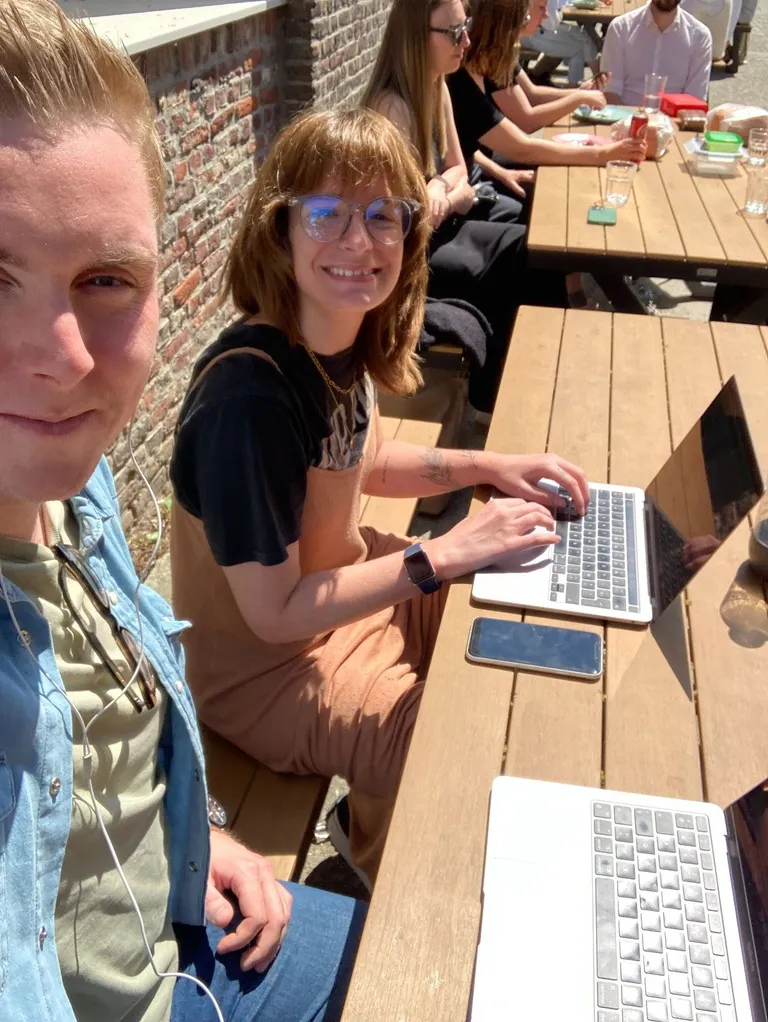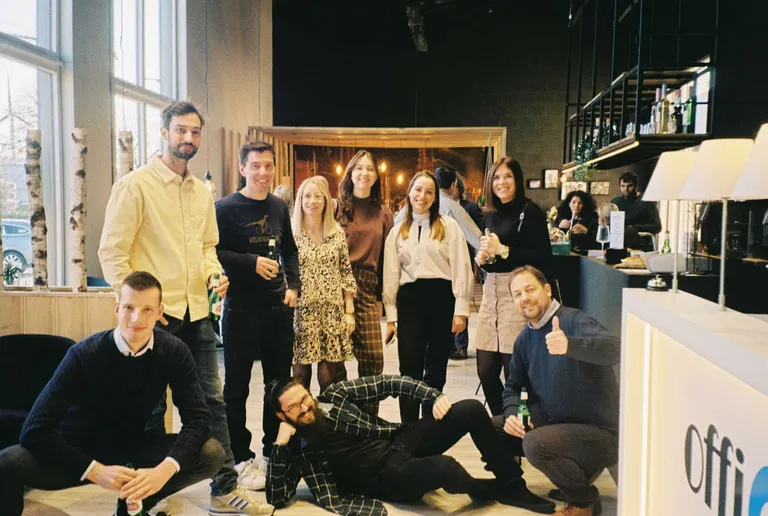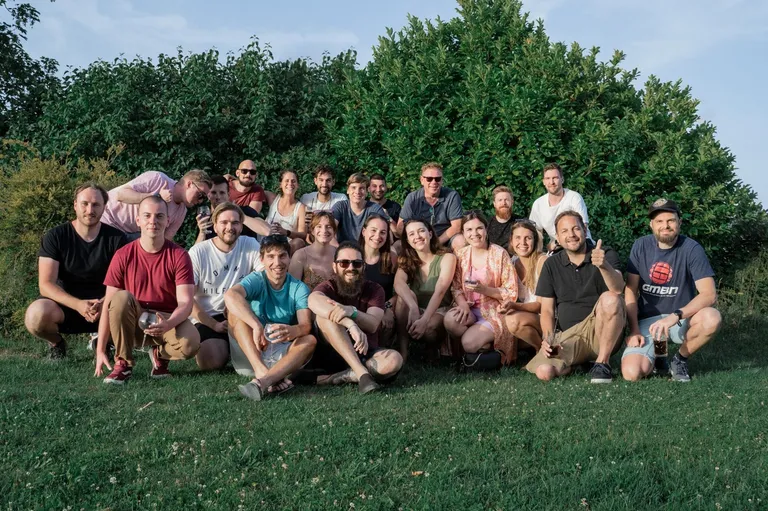 It's essential for us that everyone feels safe, included, and welcome. That's why we put extra care into organizing team events or days at the office: having that time to create personal bonds works wonders.